What do students have to say?
Read about Regina... 
Regina Vahey, a Biomedical Engineering major, thought she found herself at a crossroads when she realized  she was interested in sales during last year at CatholicU. However, Professor Mark Webber helped connect her with the recruiter at UI Path this summer as a sales development rep intern. Regina was originally interested in research but then discovered by taking Professor Webber's class that she had a passion for sales. Regina found out that he was an Engineering undergrad and then went into sales and this inspired her to follow this path. She discovered she could marry both interests and follow a successful career path.
Regina wants to work with people, and was also considering becoming a physician assistant. She went through Engineering and tried things she thought she liked and then discovered her passion was in an area she had not considered. Regina started Operation Smile at Catholic University, she was active in the club during high school. One of her goals and passions was to start this club which happened Fall 2019, the first active semester was Spring 2020.  Regina plans on working in the Engineering field for a few years to gain experience in order to be able to provide an experienced opinion on the products she will be selling to clients. She wants to be able  to relate to the buyer and become a better consultant. Regina's ACA Tory, helped her find internship opportunities. Both Regina's parents are teachers and taught her to reach out for assistance in academics in order to be successful and grow, which she took advantage of in high school. She is now currently a tutor at the Math center, and a sailing instructor for children.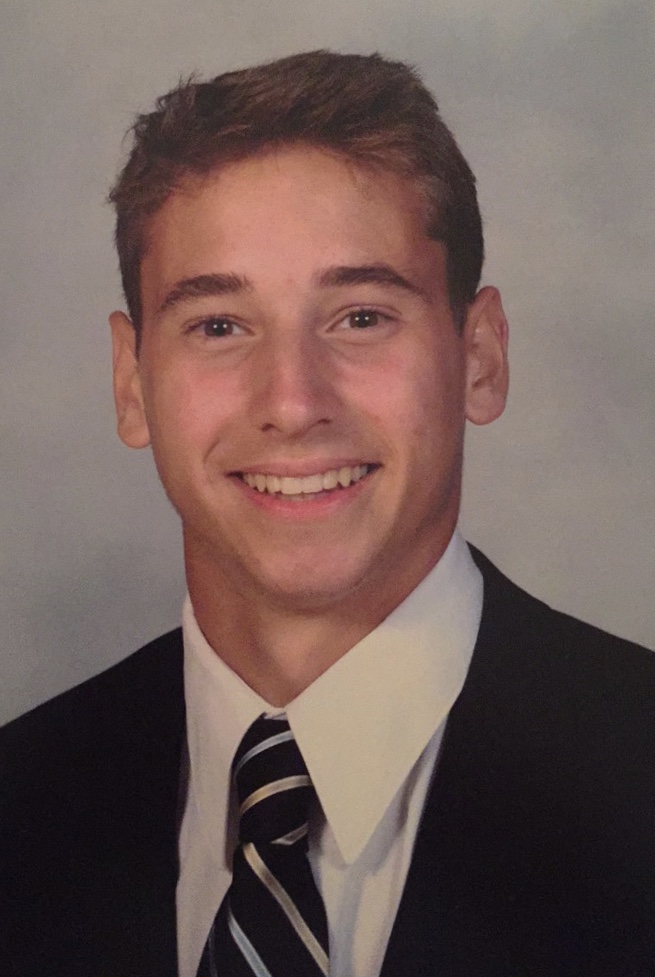 Find out about Nicholas...
Nicholas, an undergrad from Northern New Jersey will be starting his Junior year Fall 2021. Rooted from his love of Math he is pursuing a Bachelors in Mechanical Engineering and is in the Accelerated program at Catholic University. He has focused on excelling academically and creating good connections with professors. Nicholas credits his knowledge of the value of networking and communication for getting his internship. Sending many applications for various internships he was able to reach out to an alumni connection and was chosen for a summer internship at Lockheed Martin.
During his internship Nicholas will be learning how to test systems and evaluate both qualitative and quantitative data while providing important quality control. With his parents' support and encouragement he has his eye on the Data Analytics Masters. Which will provide an advantage in career growth and making himself marketable to employers. 
Nicholas loves the company culture at Lockheed Martin and hopes to get a job there after graduation.
Read about Juline...
Juline Horan from Massachusetts, a Junior Politics Major has completed two internships during her time at Catholic. One at the State House in Massachusetts, and the other as a Research Assistant focusing in cyber security research at the Institute of World Politics 
Juline's love of World Politics and International Relations has driven her to be proactive in finding opportunities for her success. Through networking she was able to get her first internship at the State House, and attended a Catholic University Career Fair to connect with employers where she got her second internship. Juline has an understanding of the value of languages in the field of International relations and has knowledge of Spanish and has set a goal of studying Arabic. 
Through her Academic and Career advisor Clare Whitton she was given that edge needed to stand out as a candidate for positions.  Clare has helped Juline with cover letters, resumes and provides academic and career support here at Catholic. Juline will be a junior in the Fall of 2021, and has set her sights on possibly becoming an attorney or pursuing a Masters in International Relations. Juline expressed her appreciation of her ACA and CACS, "CACS has helped me grow and given me confidence that I can be successful". Juline is also an active member in Catholic University groups that include Peers and CUA Democrats. With Juline's clear goals, initiative and drive she is on a clear path to Catholic U Success.
Meet Lauren...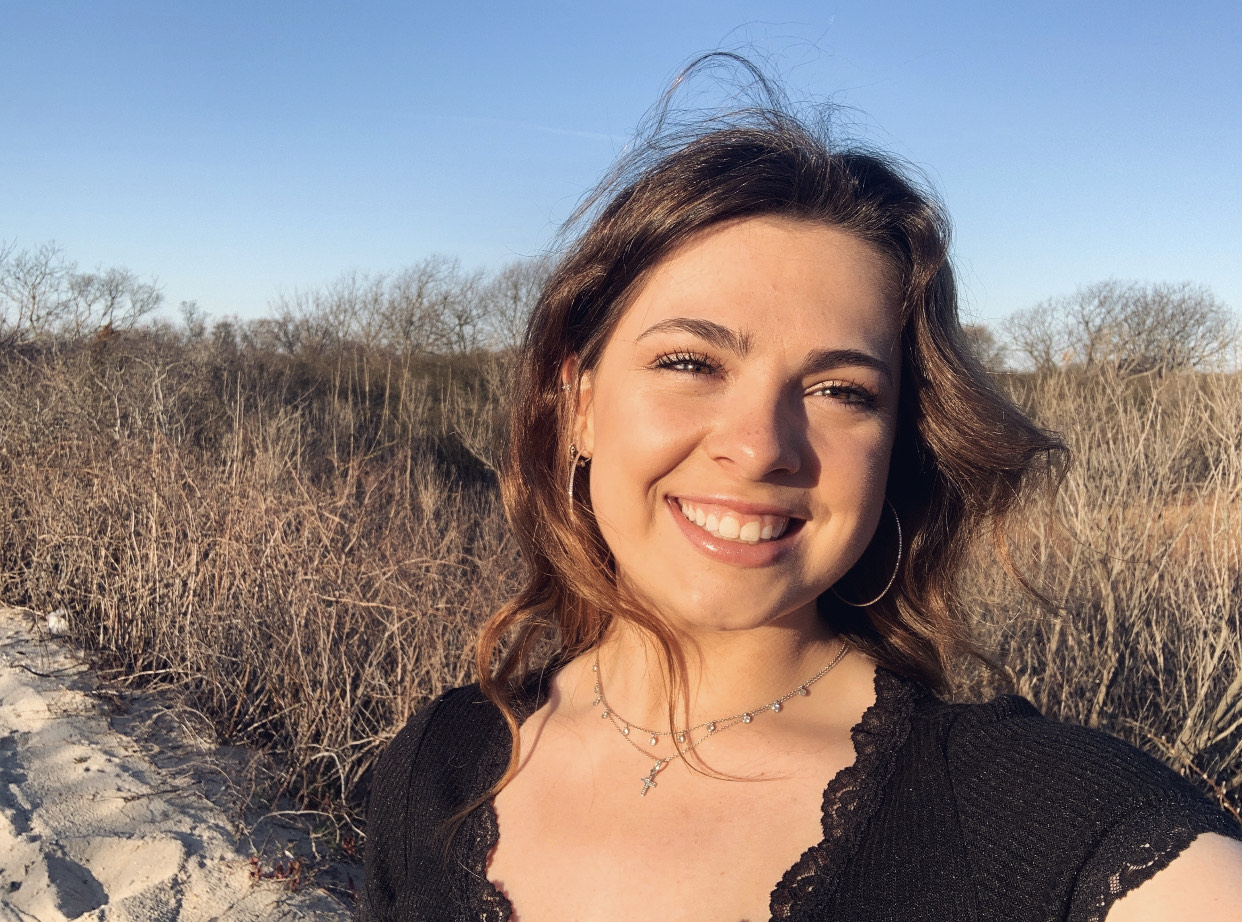 With a passion to help others Lauren Walters always knew that she wanted a career in a field that encompassed this goal. As a Nursing Major in her Sophomore year, Lauren has been taking giant steps in achieving her dreams. By networking, she was able to find an internship opportunity in her Spanish class. Lauren interned virtually with program in Costa Rica focused on a low-income population. Gaining valuable work experience and knowledge she was also able to utilize and perfect her Spanish language skills during this time. Lauren worked with a mentor in her internship and wrote a paper on the work done during the Internship and will hopefully be published by this summer. Additionally, she is working on a poster in Spanish for the clinic in Costa Rica that will help the patients of the clinic. With her experience gained in her Internship Lauren participated in Research Day with "Analysis of the Prevalence of Alcohol Intake in a Low-Income Population of Adults in Costa Rica" with her advisor Jennifer Maxwell.
While attending the Virtual Spring 2021 Career Fair, not expecting that she would be able to get a job as a Sophomore; she made a great impression during her one-on-one session with an employer. Lauren had been offered an amazing opportunity to do just what she always wanted. Lauren was offered a position as a clinic tech in the mother/baby unit at Virginia Hospital Center.
Hear from Katie...
Katherine (Katie) Koldberg, a politics major minoring in economics met her future employer, John Moriarty and Associates during the Fall career fair. Some of the great ways Katie prepped for the fair were by: visiting Handshake, researching the companies, and reaching out to CACS for a mock interview which helped strengthen her skills.
Daniel Formella

Daniel is a History Major in the Honors Program who will be a Sophomore this fall. He made a lasting connection with Elva Roy, his match on Big & Mini. A program that matches young people with seniors to make friendships and ease the feeling of isolation. Daniel who is from Texas, is one of the first people using this amazing platform to create a valuable relationship, that is needed during this time. He also participates in writing for the Big & Mini blog, has participated in DC Reads, and is thinking of being a tutor for Tutoring Services. Daniel is currently thinking of ways to help expand Big & Mini, such as using his Spanish to help those that may not be able to communicate in English. To learn more about Daniel and see a Today Show video where Big & Mini and he and Nicole Cremente(senior, marketing major) are featured click

here.
Alex Cipolloni

Alexandria Cipolloni- Class of 2020- School of Arts and Sciences a Psychological and Brain Sciences major will be participating in the Disney College Program. Growing up Disney has always been a part of her life; this opportunity is truly a "dream come true". Alex hopes to get a full-time position at The Walt Disney Company after the program is over. Alex spent time researching on application tips, and had a numerous number of people edit her application before submitting. Some important people that helped were her parents, friends, alumni of the program, and Elizabeth Ratke, her advisor at CACS. Elizabeth was able to give many useful tips for her phone interview, such as smile, laugh, and be genuine. She also pointed out it was important to remember the interviewer's name to thank her. Elizabeth was "an incredible asset to my application".  
One of Alex's favorite classic Walt Disney quotes is, "All our dreams can come true, if we have the courage to pursue them."
Jonathan Harrison

Jonathan

 

Harrison

 is a BioChem and Theology major and he will be a Senior this Fall. When being told that his planned Internship was canceled due to the COVID-19 pandemic he started looking for solutions. With his advisor Tory's suggestion of reaching out and being creative; he emailed different Bio Pharmaceutical companies to find some options. Within two hours of sending his email he was offered a position as a lab technician at Real Diagnostics. Where he will be working with COVID-19 samples to determine if the sample is positive or negative. Johnathan has plans to pursue his MD and PhD. 
Kelly Woodson

Kelly is an incoming Junior pursuing a Psychology and brain sciences, with a minor in politics and pre-law. Kelly has experienced interning at a variety of places while at Catholic University. First as a freshman in the House of Representatives, during that summer in Miami Dade human trafficking department for the State attorney's office. Kelly's interests include corporate and health care law and pursuing a law degree in the future. With a passion for helping people Kelly wants to be able to make a positive impact in people's lives. Kelly was able to utilize CACS workshops and spoke to Sean Combs and Kyle Patton who helped her at Catholic University specifically in resume writing. Kelly attended the careers fairs and built relationships that will help with both future jobs and internships. Kelly's advisor helped her discover and understand where she best fit and what made her happy. Kelly offers freshman advice on attending as many CACS events and workshops as possible. This will help a student discover and develop their passion. As well as being co-chair of the D.C. College Democrats' black caucus; Kelly will be working with an attorney who she will be helping with in malpractice cases.
Angelina Brice

Angelina 

Brice

- Class of 2020 Theology and Religious Studies Major. Angelina used many of the services at CACS including meeting with Kathryn Marshall and Clare Whitton who helped in the job search process.  During the Fall Career Fair Angelina was able to connect with Ryane Cheatham and express her desire of working at the The United States Department of Defense. After speaking to Ryane, Angelina was able to connect with a recruiter that was coming to campus and got internship that has developed into a full time position.
Jackie Markisz

Jackie Markisz a Marketing Major with a Finance Minor is currently interning at RBC Wealth Management. Jackie took advantage of many services at CACS, including the "Hire a Cardinal" program, mock interviews and attended the Virtual Workshop. Jackie's advisor Brigid O'Dowd also played a big role in providing tips and information preparing Jackie for HireVues.  Jackie has built her resume by creating a strong history of interning experiences during her time at Catholic University. She looks forward to seeing what the future will bring, this includes pursuing her MBA as well as getting more work experience, including preparing her resume for our upcoming virtual career fair.