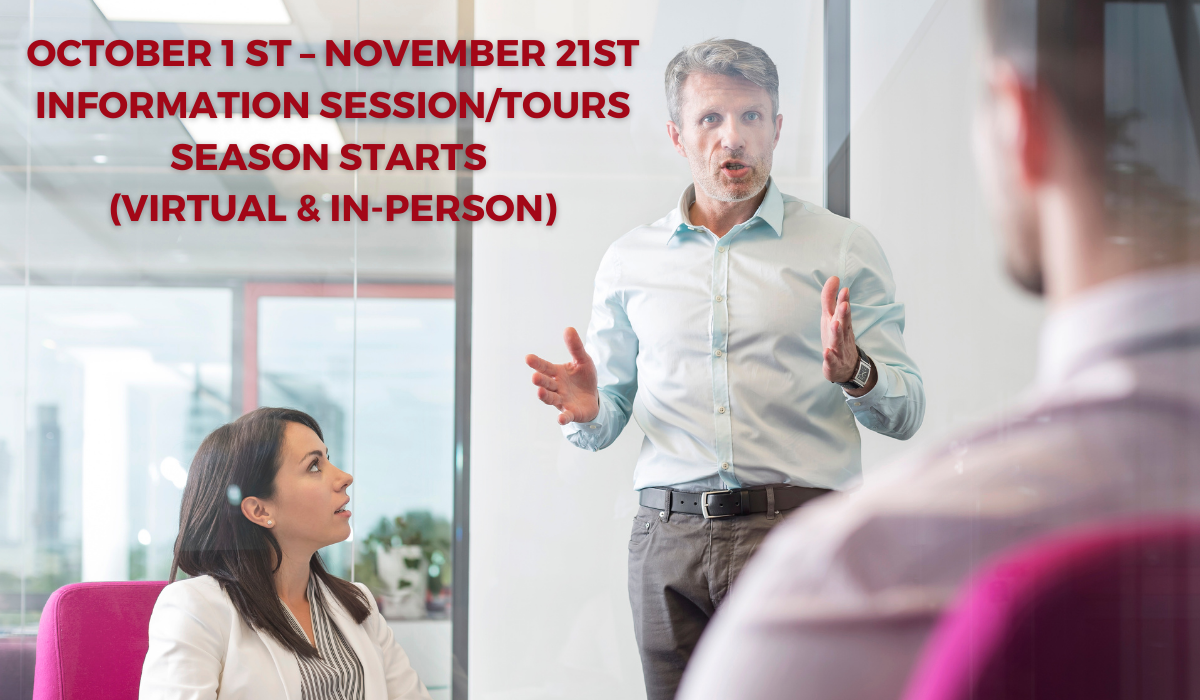 Information Session/Tours Season
In-person and virtual events are a great way for any employer to connect with students and build their brand. Better than a job posting or a company website, employers can share in-depth information about what makes their company 'The One', address student questions, and instill excitement about your company.
Throughout the year, employers can connect with students in various events as listed below.
Register To Participate In An Event


We have amazing events coming up:
---
Contact the CACS Employer Relations Team to learn more about how you wish to assist and/or participate in recruitment programming and career development for Catholic University of America Students. 
Please follow this link and create a employer account. See this tutorial for setting up an account should you need assistance.

Our students were engaged in programs throughout the summer to connect them with employers. Please visit our Support During COVID-19 to learn more about those efforts.
 For more information, please email careers@cua.edu
---
Attend A Career Fair 
Each fall and spring semester, our office hosts a university-wide career fair which is open to all majors, class levels, and degree levels.  Typically, our fairs attract 80+ employers and approximately 400+ students and alumni.  For more insight on student and employer participation at our fairs, please review this information.
Spring 2022 The Catholic U Career Fair  
February 4th, 2022
The purpose of the Career Fair is to connect Catholic University students with Alumni and Employers in order to support their career development with new contacts, leads, and professional development. Registration is available on Handshake.Please sign in to create an employer account. For instructions on how to create an account, please see this tutorial. 
---
Invite Catholic U for a Virtual Talk 


Allowing students to visit your company can be a great opportunity for students to see your company in action as well as visualize themselves in your workplace.  
Contact us to further explore and coordinate our efforts.
---
Utilize Your Catholic U Alumni-Employee Connections


Utilizing Catholic U alumni or current students with your company to further promote your company is a valuable resource.  

Let us know if you are interested in hosting an event using one of your greatest resources - the Catholic University connection! 
---
Parking
 
To Park on campus, all visitors will need to register for parking via Guest Parking to purchase a temporary parking permit. To view step-by-step instructions, please click here.
More information on the Catholic University's Parking Policies, please visit this link.