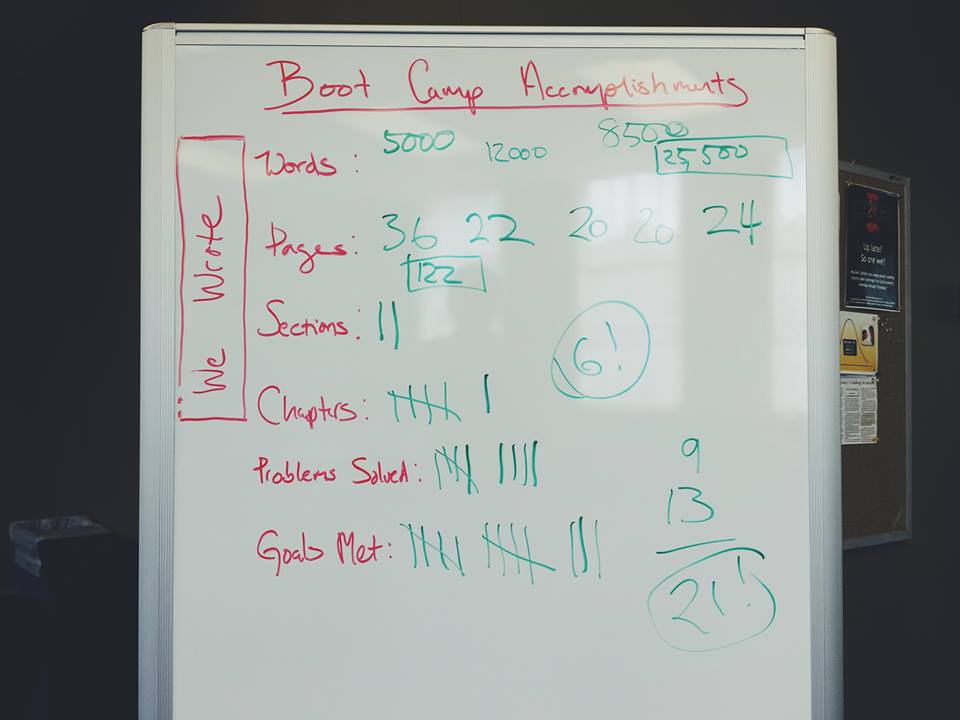 A joint initiative of the University Writing Center and the Graduate Student Association, the Annual Summer Dissertation Boot Camp at CUA is designed as a unique opportunity for Ph.D. candidates to make progress on their work, to build community with fellow dissertators, and to reflect on productivity and long-term project goals.
The 2022 Dissertation Boot Camp will be held on campus and in person June 27-July 1, Monday through Friday, 9am-5pm. The link to apply will be sent to all graduate students through the GSA listserv. 
What we provide:
A quiet space and a week to work
A proven daily writing schedule
 A community of peer scholars
Lunch talks with guest speakers
An optimistic, motivating atmosphere
Discussion of work habits and productivity skills
Writing Center consultations and advice as needed
Caffeine and breakfast daily
Previous attendees rave:
        "the boot camp is the reason I'm close to a complete dissertation!"

"[a] life changing experience"

"I'm not sure I would be defending in two weeks without the Boot Camp."
Attendees will be asked to pay a $50 deposit; deposits will be refunded upon completion of the boot camp. Information about deposits will be sent to successful applicants.
For questions and inquiries about this year's camp, please email the Writing Center Director, Dr. Kevin Rulo (rulo@cua.edu) .