The Writing Center is staffed by graduate instructors and undergraduate peer tutors. Our graduate instructors have received highly competitive fellowships and assistantship awards that fund their work in the Center. Our undergraduate peer tutors have been nominated by Catholic University professors and then selected after a rigorous review and interview process. All Writing Center staff undergo extensive and ongoing training.
Writing Center Instructors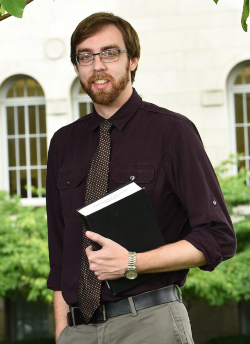 Michael Evans
Michael Evans is a doctoral student in the English program studying how 19th century writers understood and portrayed human impacts on American ecosystems. He is originally from Missouri, where as an undergraduate he studied English and philosophy and earned his B.A. from Northwest Missouri State University. He currently serves as the Graduate Assistant Director of the Writing Center and has, in the past several years, taught English 101 and been a teaching assistant in American literature survey courses. In addition to the work he does at CUA, he also is a tutor for students with executive functioning challenges and serves on the board of a local environmental organization. Aside from those mentioned above, his interests are in history, visual art, ecology, and narratology.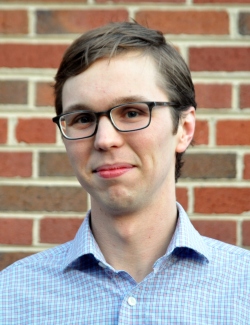 Christopher Petter
Chris Petter is a doctoral candidate in the CUA English Department, specializing in American poetry of the twentieth century. He is originally from San Antonio, Texas, and he holds an M.A. in Liberal Arts from St. John's College, Santa Fe. While at CUA, he has taught a variety of courses in the English Department: English 101, Advanced Rhetoric, Writing for Social Work, and Creative Writing: Fiction.

— Social Work, Philosophy, Creative Writing, Humanities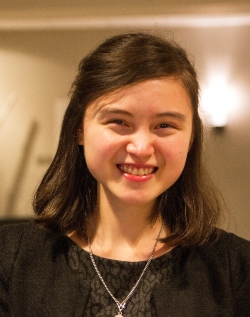 Bethany Haughey
Bethany Haughey is a first-year Masters student at the Catholic University of America with a particular interest in classical education's development during the Middle Ages and Renaissance. She graduated from Grove City College as an English major, Biology minor and participated in both science and humanities writing and research throughout her undergraduate career. Fluent in Mandarin, she has also taught Chinese non-native speakers and has experience editing college-level papers. Her central academic interests include classical education, liberal arts, theology, and philosophy.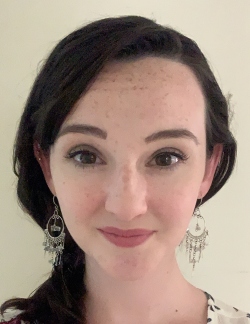 Emily Grace
Emily Grace is a first-year Master's student pursuing a degree in English Literature. She completed her undergraduate degree at the University of Maryland, Baltimore County with a major in English Literature and a minor in Vocal Music. She has worked as an assistant editor for BrickHouse Books, a small Baltimore-based publishing house, and as the online and poetry editor for The Loch Raven Review. Her interests include literature, rhetoric, composition, creative Writing, the humanities, and poetry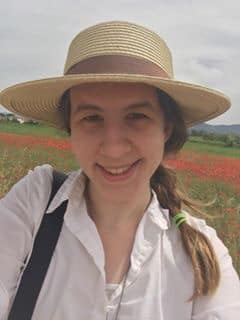 Madelyn Reichert
Madelyn Reichert is a first-year graduate student working for a Master of Arts in the CUA English department, with undergraduate degrees in philosophy and theology from the University of St. Thomas. Her experience includes copyediting work for the American Catholic Philosophical Quarterly.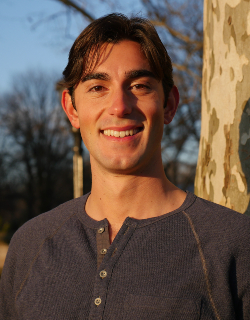 Fletcher Bonin
Fletcher Bonin hails from Rhode Island and he is a PhD candidate in the CUA English Department. After completing a BA in English Literature at Salve Regina University, Fletcher taught English to elementary students in Chiayi, Taiwan. Following this excursion abroad, Fletcher worked at a TV studio in Manhattan. His interests in literature include authors of the American diaspora, socially critical dystopias, and expats of the 20th century.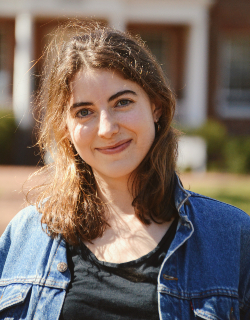 Sophy Schulman
Sophy Schulman is a first-year graduate student in the doctoral program in English literature. Since graduating from St. John's College with a B.A. in Liberal Arts, she has worked as an assistant copyeditor and freelance writing tutor. Her interests include Renaissance literature, humanism, and philosophy, art history, and grammar.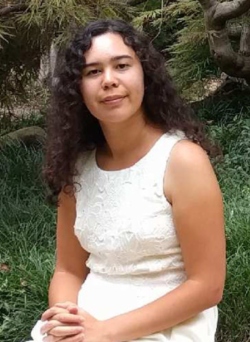 Sara Martin
Sara Martin is working towards a Master of Arts in English Literature. She earned her Bachelor of Science in Biology and English from the University of New Mexico. Through her experiences as a freelance editor, she has helped clients in fields ranging from education to law.
— Literature, Rhetoric, Technical Writing, Scientific Writing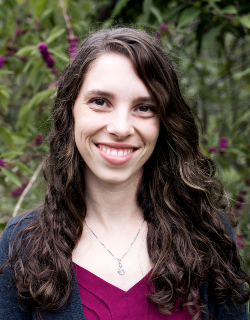 Rachel Daly
Rachel Daly received her BA in English at the University of Dallas. After a period of missionary and service work, she took a job with a publishing company, where she had her first experiences working to make others' writing the best it can be. She is currently finishing up a certificate in editing from the University of Chicago. Meanwhile, she has begun the MA/PhD program in English at CUA, with hopes of building on her previous research into the poetry of T. S. Eliot.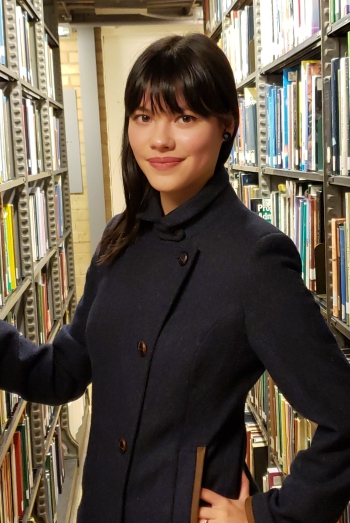 Grace Woo
Grace Woo is a first-year Master's student in the CUA English department. She completed her undergraduate degree in English at CUA, with minors in Philosophy and Media Studies. She has worked as a private tutor for several years. 
— Philosophy, Theology



Undergraduate Peer Tutors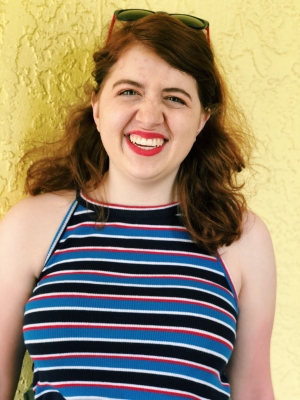 Marissa Liotta
Marissa Liotta is a junior pursuing a Bachelor of Music in Musical Theatre. She is originally from Rhode Island, but she quickly felt at home in the hustle and bustle of Washington, DC. When not in the Writing Center, she can be found giving tours as a Cardinal Ambassador, locked in a practice room rehearsing new material, or assisting with a CenterStage production as a creative associate. In her free time, which is admittedly not often, Marissa enjoys watching Disney movies, hanging out with friends at the Starbucks Reserve, and telling really awful jokes.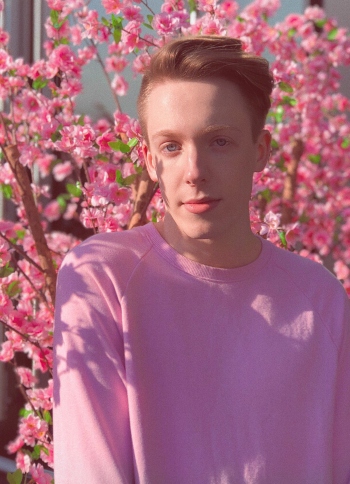 Joe Rose
Joe Rose is a junior English major from Massachusetts who is also pursuing a minor in Studio Art. He is a passionate enthusiast of art, creative writing, literature, art history and fashion. When he is not working in the Writing Center as a peer tutor, Joe can be found wobbling with the Orientation staff or planning events for CUAllies of which he is the vice-president. He also enjoys visiting the local DC art galleries and reading Dickinson and Fitzgerald in the Mullen Library stacks. After graduation, Joe hopes to pursue a career in publication or editorials.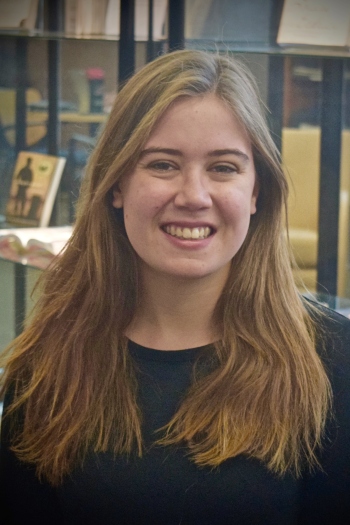 Marie Erickson
Marie Erickson is a junior Secondary Education English major and Spanish minor from Pittsburgh, PA. In addition to tutoring in the Writing Center, Marie is planning a Campus Ministry Service Justice and Immersion Trip over spring break, and she is President of College Democrats. In her free time, Marie can frequently be found exploring new places in D.C. and frequenting local ice-cream establishments. She is interested in careers teaching middle or high school English as well as working on education policy.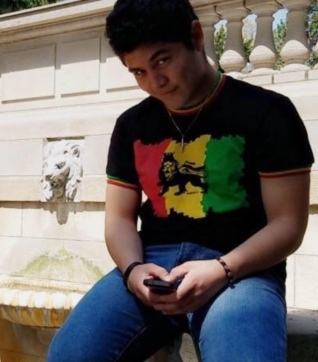 Samuel Lopez
Samuel Lopez is a junior pursuing a degree in English with a minor in Theology and Religious Studies. If he is not in class or in the writing center, he can be found in either the Music School helping run recitals or in the Hartke theatre building sets for various productions. In his very limited free time, he enjoys reading, music, watching movies, and trying to get some sleep in between rehearsals for the dance teams for CUA SOL and F.O.C.U.S.
Looking for an instructor with a strong interest in writing in a particular subject or genre?

All of our instructors can assist you with any writing project or work with you on issues of grammar and citation, but if you'd like to request an instructor who has experience in a particular subject area or genre, please use the following list as a guide. If you cannot find your subject/genre on the list, but would still prefer a referral, please contact Dr. Kevin Rulo for assistance. 
Politics

 Bethany

Bethany
Chris 

Robert

Chris

Evan

Andrew

 Phil

Evan

Hannah

Chris

Phil
Maggie

Maggie

 

Bethany

Maggie

Michael S.

Rachel

Bethany

 Phil

Hannah

Julia

MichaelM

Chris

Maggie

Evan

Michael S.
Andrew

Michael M.

Phil

Chris

Robert

Grace

Julia

Michael S.

 Sara
Robert
Peter

Bethany
Chris

Bethany

Emma

Sara Robert

Robert

Chris

Hannah

Phil

Grace

Peter

MichaelS

MichaelM
Peer Tutor Alumni
Sullivan Maciag, '13
Patricia Mars '14
Wesley Cocozello '14
Eva-Maria Ghelardi '14 


Administrative Staff
Dr. Taryn Okuma, Director of Undergraduate Tutor Program
Dr. Kevin Rulo, Director
--
Michael Evans, Graduate Assistant Director
Grace Woo, Outreach Coordinator