The Writing Center is staffed by graduate instructors and undergraduate peer tutors. Our graduate instructors have received highly competitive fellowships and assistantship awards that fund their work in the Center. Our undergraduate peer tutors have been nominated by Catholic University professors and then selected after a rigorous review and interview process. All Writing Center staff undergo extensive and ongoing training.
Writing Center Instructors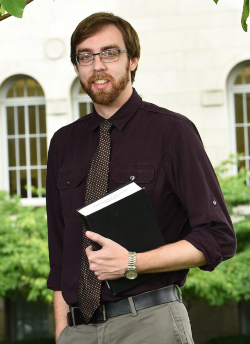 Michael Evans
Michael Evans is a doctoral student in the English program studying how 19th century writers understood and portrayed human impacts on American ecosystems. He is originally from Missouri, where as an undergraduate he studied English and philosophy and earned his B.A. from Northwest Missouri State University. He currently serves as the Graduate Assistant Director of the Writing Center and has, in the past several years, taught English 101 and been a teaching assistant in American literature survey courses. In addition to the work he does at CUA, he also is a tutor for students with executive functioning challenges and serves on the board of a local environmental organization. Aside from those mentioned above, his interests are in history, visual art, ecology, and narratology.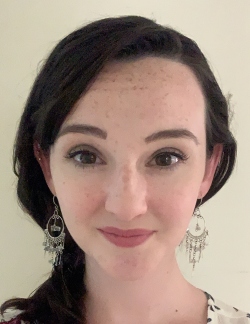 Emily Grace
Emily Grace is a second-year Master's student pursuing a degree in English Literature. She completed her undergraduate degree at the University of Maryland, Baltimore County with a major in English Literature and a minor in Vocal Music. She has worked as an assistant editor for BrickHouse Books, a small Baltimore-based publishing house, and as the online and poetry editor for The Loch Raven Review. Her research interests include twentieth century and contemporary poetry and writing center pedagogy for adult learners.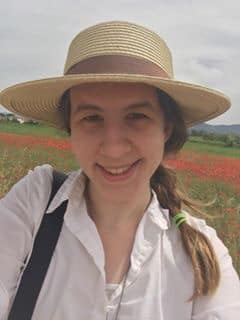 Madelyn Reichert
Madelyn Reichert is a second-year graduate student working for a Master of Arts in the CUA English department, with undergraduate degrees in philosophy and theology from the University of St. Thomas. Her experience includes copyediting work for the American Catholic Philosophical Quarterly.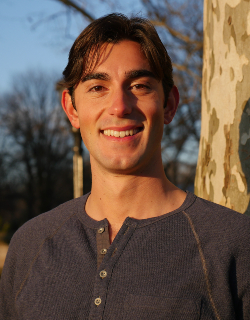 Fletcher Bonin
Fletcher Bonin hails from Rhode Island and he is a second-year Master's student in the CUA English Department. After completing a BA in English Literature at Salve Regina University, Fletcher taught English to elementary students in Chiayi, Taiwan. Following this excursion abroad, Fletcher worked at a TV studio in Manhattan. His interests in literature include authors of the American diaspora, socially critical dystopias, and expats of the 20th century.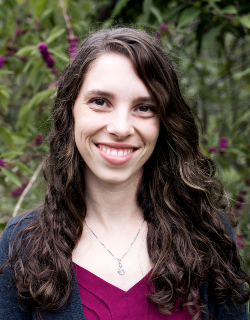 Rachel Daly
Rachel Daly received her BA in English at the University of Dallas. After a period of missionary and service work, she took a job with a publishing company, where she had her first experiences working to make others' writing the best it can be. She is currently finishing up a certificate in editing from the University of Chicago. Meanwhile, she has begun the MA/PhD program in English at CUA, with hopes of building on her previous research into the poetry of T. S. Eliot.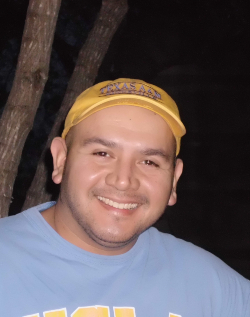 Gabriel Fernández
Gabriel Fernández is an English Teaching Fellow/Doctoral Student at The Catholic University of America. His research interests include Shakespeare and the Bard's relationship to and with The Geneva Bible. He received his Bachelor of Arts (English) from The University of Texas at San Antonio and his Master of Arts (English) from Texas A&M University-San Antonio. He is also a poet, playwright, and short story writer. He hails from Chicago, Oxnard, California, and San Antonio, Texas. In 2012, he won a fellowship to participate in the Teaching Shakespeare Institute at the Folger Shakespeare Library in Washington, D.C.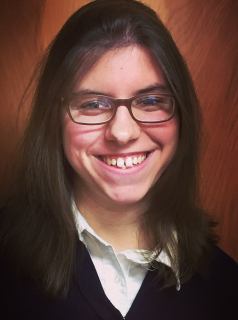 Emilie Scarchilli 
Emilie Scarchilli is a first-year Master's student in the English department. She received her B.A. in English Language in Literature (with a minor in Classics) from Christendom College, where she also worked as a Writing Center tutor. While she enjoys studying many periods of English literature, from Anglo-Saxon to Shakespeare and beyond, her current research interest is 19th-century Britain.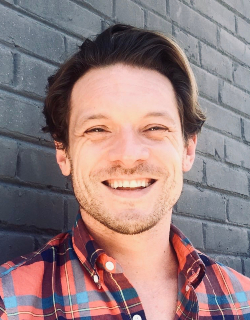 Joseph Bannister 
Joseph is a first-year Master's student pursuing a degree in English literature. While earning his BA in English at the University of Maryland, Baltimore County, he also studied mathematics and discovered a love for the language of calculus. A desire to see equal access to higher education led him to mentor students receiving services from CollegeTracks, a nonprofit whose mission is to assist low-income high school students navigate the complex college application process. His
research interests include Victorian literature, Irish history, and diaspora studies.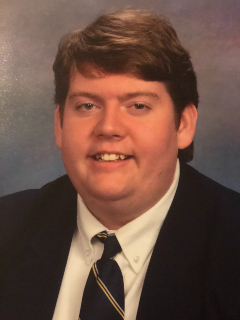 Evan Hulick  
Evan Hulick is a graduate Teaching Fellow in the third year of his PhD in the Department of English at the Catholic University of America. His research interests include twentieth-century American fiction, poetry, and transatlantic modernism as well as the Inklings. He received his M.A. in English at the State University of New York (SUNY) New Paltz as well as a B.A. in Political Science (Theory) at the same institution. He served as a Teaching Assistant during his M.A. and taught two years of English Composition (I and II). He received C.R.L.A. certification from his experiences as a Tutor for three years at the SUNY New Paltz Tutoring and Writing Center. He is currently serving as our Asynchronous Writing Center Online Coordinator.
Undergraduate Peer Tutors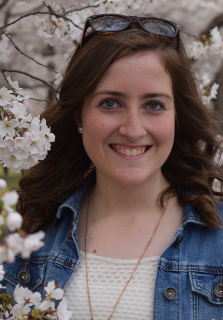 Anna Stephens
Anna Stephens is a senior English and Secondary Education major and French minor from Illinois. When not in the Writing Center, she can be found planning events for Cardinals for Life, of which she is President, playing flute in the CUA Wind Ensemble, and exploring Washington, D.C. with friends. In her free time, Anna enjoys making cards, listening to country music, and curling up with a cup of hot chocolate and a good book.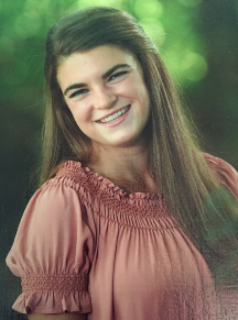 Annie Wesolowski 
Annie Wesolowski is a senior English major from Scranton, Pennsylvania. In addition to working in the Writing Center, Annie is the Vice President of the Catholic Striders Running Club and enjoys participating in weekly community service events. In her free time, Annie can be found on a run or reading outside on the lawn. She enjoys picnicking on the National Mall with her friends and exploring the museums and monuments all around the city. After graduating, Annie plans to continue her education in a Physician Assistant Graduate Program.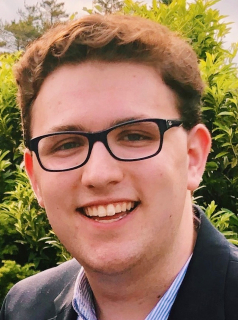 Eddie O'Brien 
Eddie O'Brien is a senior English major from Long Island. On campus, Eddie is a member of PEERS, an HSA, and a Eucharistic Minister. He is known for loving tea, books, and Jesus -- in no particular order -- as well as music and writing. He also has a chronic case of wanderlust, dreaming of walking the streets of London and Dublin again in the near future. After graduating, Eddie plans to return to his high school to teach and share his passion for literature and art.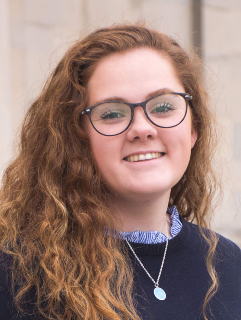 Elizabeth Hughes 
Elizabeth Hughes is a senior English and Philosophy double major. Within English, she has particular interests in 19th and 20th century British literature. She also enjoys learning about the philosophy of human nature and epistemology. Elizabeth is the Editor-in-Chief of Inventio, the multidisciplinary undergraduate research journal at The Catholic University of America.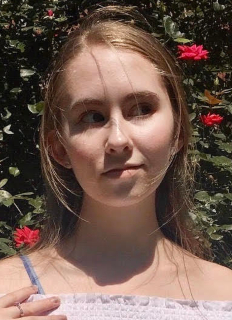 Jana Jedrych 
Jana Jedrych is a senior history major from Stafford, Virginia. As well as being an undergraduate tutor, she is a head copyeditor for Inventio, the student undergraduate journal. In her free time Jana can be found writing fiction, studying the Crusades, dancing ballet, and rollerblading. She plans to go to law school.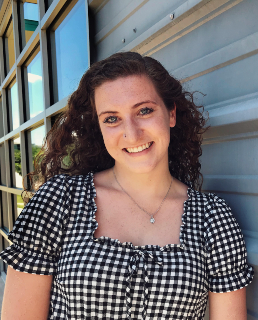 Eva Lynch  
Eva Lynch is a junior Psychology major, with minors in Spanish, Rhetoric and Writing, and Politics Pre-Law. She was born and raised in Austin, Texas and hopes to return home after graduation. Beyond her work with the Writing Center, Eva is a Team Leader for Jumpstart, a Programming Assistant for Program Board, and a copyeditor and staff writer for The Tower. In her free time, Eva can be found reading or writing creatively. Her current favorite author is Sylvia Plath; she could talk for hours about The Bell Jar!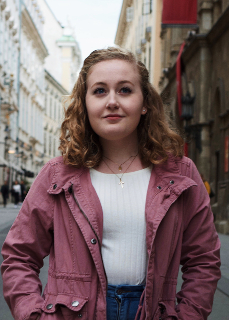 Josie Miller  
Josie Miller is a senior Philosophy and Theology double major from Allentown, Pennsylvania. When not at the Writing Center, Josie can be found dancing in Caldwell Hall with the CUA Swing Kids, of which she is Vice President. Josie also serves as Co-Head Copyeditor, Citations
Editor, and Photographer for the University Undergraduate Research Journal Inventio. In her free time, Josie enjoys shopping for vintage clothes and books, having movie marathons with her friends, and drinking copious amounts of iced mochas.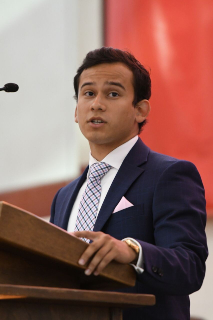 Javier Mazariegos   
Javier Mazariegos is a sophomore English and Philosophy double major from Maryland. His literary interests include poetry, rhetoric, and Shakespeare; his philosophical interests include ethics, politics, and John Henry Newman. Javi is a voice student and jazz saxophonist. He enjoys working out with friends, playing scrum half on CUA's Rugby team and watching his dear New England Patriots.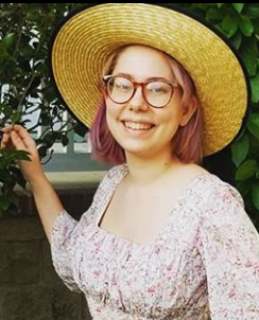 Kate Lorio   
Kate Lorio is a senior English major minoring in History and Philosophy who is passionate about reading, writing, and the Oxford comma. As a  lifelong language enthusiast, she often finds herself helping her friends and family with their papers and stories. When she is living in her second home of Washington, D.C., she enjoys walks with her friends around Brookland, nights out at the concert venues in the city, and sewing projects on the floor of her bedroom. While she is in her hometown of New Orleans, Louisiana, she loves swing dancing to jazz music in the city's clubs, riding her bike to ice cream shops, and looking at historic houses. After graduation, she plans to move back to her beloved New Orleans to attend graduate school, and she is still figuring out her plans for the years following that.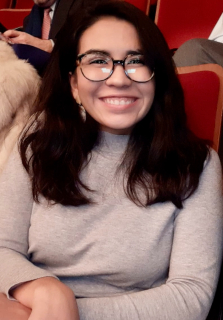 Noelia Gonzalez    
Noelia Gonzalez is a sophomore English major from Silver Spring, Maryland. She has a particular love for poetry and 20th century Irish literature, and she also has a passion for writing poetry and short stories. In her free time, she enjoys hanging out with loved ones, trying new places to eat in DC, and watching coming-of-age movies. Noelia hopes to one day become an English teacher to share her love for literature and all the good it can do.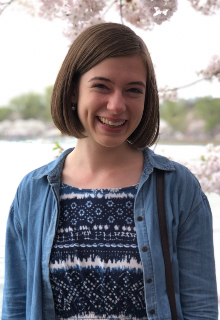 Rachel Wood    
Rachel Dugan Wood is a senior English and Theology double major from Ohio. In addition to working in the Writing Center, Rachel leads a RENEW group, plays trumpet in the CUA Wind Ensemble, and is the Associate Editor of Inventio, the student undergraduate research journal. In her free time, she can be found hiking, stargazing, and bird watching in the forests and wetlands of Northeast Ohio.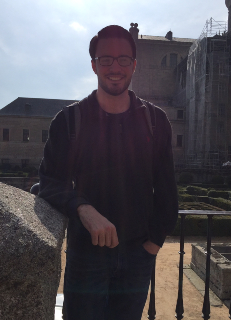 Michael Estopinan    
Michael Estopinan is a senior History and Politics double major from Orlando, Florida. His interests include reading history (particularly early modern Spanish/Latin American history), theology, and political theory. He is currently in the B.A/M.A Masters Program for history and after which he hopes to enter a PhD program for history. He eventually hopes to be a university professor for history. In his free time, he enjoys conversing with friends, reading books/articles, watching period movies/tv shows, and perusing Wikipedia.