The Writing Center is staffed by graduate instructors and undergraduate peer tutors. Our graduate instructors have received highly competitive fellowships and assistantship awards that fund their work in the Center. Our undergraduate peer tutors have been nominated by Catholic University professors and then selected after a rigorous review and interview process. All Writing Center staff undergo extensive and ongoing training.
Writing Center Instructors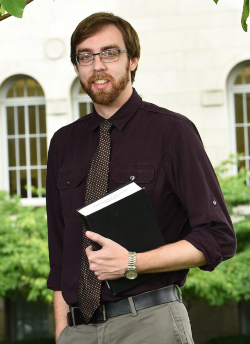 Michael Evans
Michael Evans is a doctoral student in the English program studying how 19th century writers understood and portrayed human impacts on American ecosystems. He is originally from Missouri, where as an undergraduate he studied English and philosophy and earned his B.A. from Northwest Missouri State University. He currently serves as the Graduate Assistant Director of the Writing Center and has, in the past several years, taught English 101 and been a teaching assistant in American literature survey courses. In addition to the work he does at CUA, he also is a tutor for students with executive functioning challenges and serves on the board of a local environmental organization. Aside from those mentioned above, his interests are in history, visual art, ecology, and narratology.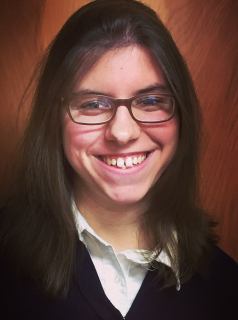 Emilie Scarchilli 
Emilie Scarchilli is a first-year Master's student in the English department. She received her B.A. in English Language in Literature (with a minor in Classics) from Christendom College, where she also worked as a Writing Center tutor. While she enjoys studying many periods of English literature, from Anglo-Saxon to Shakespeare and beyond, her current research interest is 19th-century Britain.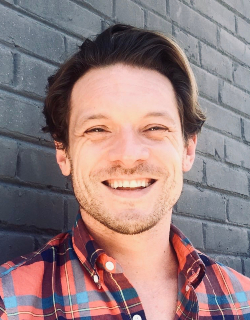 Joseph Bannister 
Joseph is a first-year Master's student pursuing a degree in English literature. While earning his BA in English at the University of Maryland, Baltimore County, he also studied mathematics and discovered a love for the language of calculus. A desire to see equal access to higher education led him to mentor students receiving services from CollegeTracks, a nonprofit whose mission is to assist low-income high school students navigate the complex college application process. His research interests include Victorian literature, Irish history, and diaspora studies.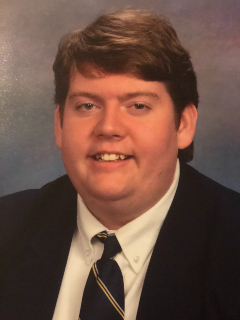 Evan Hulick  
Evan Hulick is a graduate Teaching Fellow in the third year of his PhD in the Department of English at the Catholic University of America. His research interests include twentieth-century American fiction, poetry, and transatlantic modernism as well as the Inklings. He received his M.A. in English at the State University of New York (SUNY) New Paltz as well as a B.A. in Political Science (Theory) at the same institution. He served as a Teaching Assistant during his M.A. and taught two years of English Composition (I and II). He received C.R.L.A. certification from his experiences as a Tutor for three years at the SUNY New Paltz Tutoring and Writing Center. He is currently serving as our Asynchronous Writing Center Online Coordinator.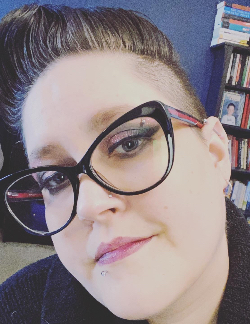 Kristin Lord  
Kristin Lord is a second year Teaching Fellow in the English Literature program studying modern and contemporary women's literature and the impact of intersectionality on writing. She is originally from Michigan but has lived all over the country. She has an MFA from Seton Hill University and an MLIS from the University of North Carolina Greensboro. In addition to her work at CUA, she is a freelance editor and published author.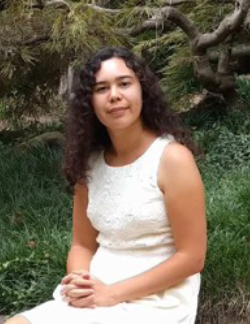 Sara Martin
Sara Martin is pursuing a PhD in English Language and Literature. She earned her Bachelor of Science in Biology and English from the University of New Mexico. Through her experiences as a freelance editor, she has helped clients in fields ranging from education to law. She has taught Writing and Rhetoric at CUA, and her research interests include Renaissance literature, narrative poetry, and technical and professional writing pedagogy.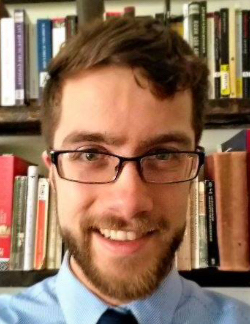 Jonathan Wanner
Jonathan Wanner is a doctoral candidate of Renaissance literature at CUA. His research interests include Shakespeare and the Metaphysical Poets, especially their ties to classical metaphysics, Christian Patristics, and mysticism. He received his BA in the Unified Liberal Arts from the Thomas More College of Liberal Arts.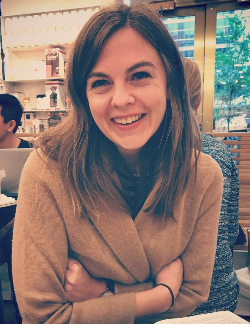 Jane Forsyth
Jane Forsyth is a doctoral candidate in English literature working on 20th century American poetry. She is originally from California where she got her BA in Liberal Arts at Thomas Aquinas College before teaching high school literature and composition for four years. Jane has taught English 101 here at Catholic University and has been a teaching assistant for literature survey courses.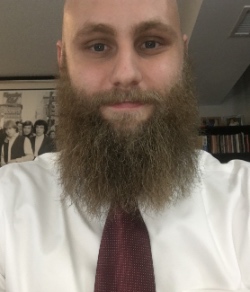 Matt Steinhafel
John "Matt" Steinhafel was born and raised in Milwaukee, Wisconsin. He earned a Bachelor of Business Administration from the University of Wisconsin-Milwaukee and a Master of Fine Arts in Creative Writing from Western Kentucky University. He is currently a doctoral student and teaching fellow in the English Language and Literature program at CUA. His creative work has appeared in In Parentheses, Every Day Fiction, and Plainsongs. His research interests include 20th Century American Literature, The Postmodern American Novel, The History of Blues, Rock, and Jazz, and Rhetoric and Composition.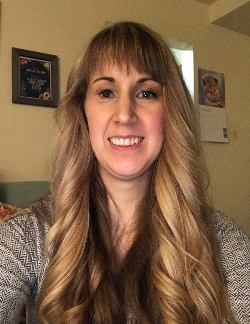 Hannah Bormann
Hannah Bormann is a Ph.D. student writing her dissertation on different interpretations of Eve and their effect on women's education, speech, and social status in early modern England. She is originally from a small town in Michigan, where she finished her B.A. in English literature and French language and literature at Calvin College. She completed her M.A. at Catholic University and has both taught English 101 and worked as a Writing Center consultant during the past several years, and this year, she is also the Outreach Coordinator. Hannah also teaches for an after-school and summer enrichment program, teaching reading and writing for grades ranging from 3rd through SAT prep. Her other research interests include the intersection of virtue and intelligence and women authors of early modern England, and she has a not-so-mild obsession with "Frasier" and "Golden Girls." 
Undergraduate Peer Tutors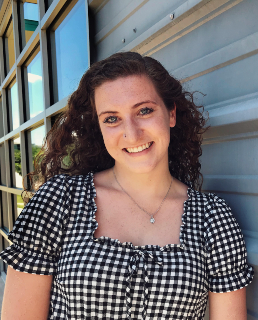 Eva Lynch 
Eva Lynch is a junior Psychology major, with minors in Spanish, Rhetoric and Writing, and Politics Pre-Law. She was born and raised in Austin, Texas and hopes to return home after graduation. Beyond her work with the Writing Center, Eva is a Team Leader for Jumpstart, a Programming Assistant for Program Board, and a copyeditor and staff writer for The Tower. In her free time, Eva can be found reading or writing creatively. Her current favorite author is Sylvia Plath; she could talk for hours about The Bell Jar!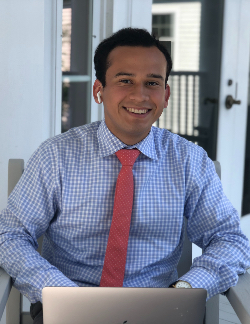 Javier Mazariegos
Javier Mazariegos is a junior English and Philosophy double major from Maryland. His interests in philosophy include virtue ethics, Plato, Aquinas, and Newman; in English, poetry, Shakespeare and moral education through literature. Javi is a sociology research assistant, the president of the Philosophy Club, a resident assistant for upperclassmen, and the editor-in-chief of Inventio, the undergraduate research journal at Catholic University. After college, he hopes to teach.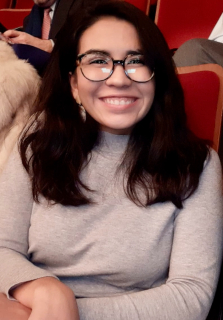 Noelia Gonzalez 
Noelia Gonzalez is a sophomore English major from Silver Spring, Maryland. She has a particular love for poetry and 20th century Irish literature, and she also has a passion for writing poetry and short stories. In her free time, she enjoys hanging out with loved ones, trying new places to eat in DC, and watching coming-of-age movies. Noelia hopes to one day become an English teacher to share her love for literature and all the good it can do.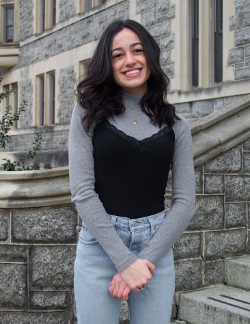 Nicole Cicippio
Nicole Cicippio is a junior English major and Criminology minor from Collegeville, Pennsylvania. Besides being a Writing Center tutor, Nicole is Managing Editor of Inventio, Creative Non-Fiction Editor for Vermillion, and Marketing Manager for the History Club. Outside of the classroom Nicole enjoys spending time with family and friends, creative writing, and oat milk in her coffee.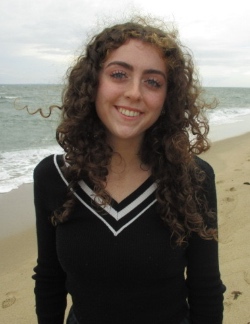 Emma Jones
Emma Jones is a junior Psychology major and Anthropology minor from Cape Cod, Massachusetts. She is proud to be the Vice President of the Active Minds Club on campus in addition to working at the Writing Center. In her free time, Emma enjoys exploring DC, practicing yoga, and having movie nights with friends.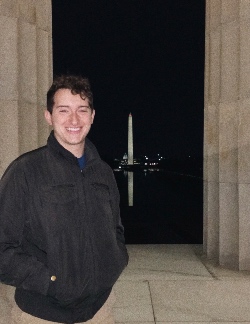 Christopher Vitale
Christopher Vitale is a junior pursuing a double major in English and Studio Art with a Painting concentration. Outside of the Writing Center, Christopher works as a receptionist at the Basilica of the National Shrine of the Immaculate Conception and also volunteers as a Shrine tour guide. In recent years, he has discovered a passion for painting murals and has had the opportunity to produce multiple outdoor murals in his hometown of Stuart, Florida. He hopes to continue painting in and for his community throughout college and after graduation.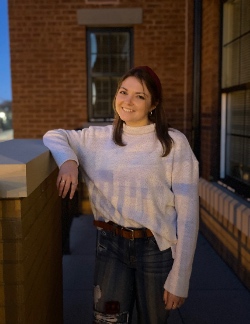 Bridget Guinee
Bridget is a junior English major with a marketing minor from Pittsburgh, Pennsylvania.  In addition to tutoring in the Writing Center, Bridget is a Cardinal Ambassador, Orientation Advisor, and a proud member of the women's ultimate frisbee team.  She enjoys thrifting, trying different tea blends, and saying hello to as many people as possible around campus.  After graduation, Bridget hopes to bring her written and spoken communication skills into marketing.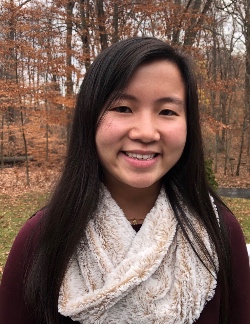 Mary Schwartz
Mary Schwartz is a junior philosophy major from Connecticut. She is particularly interested in the place of philosophy in literature, as well as in the intersection of philosophy and theology. In her free time she enjoys creative writing, playing the clarinet, and feeding her sugar addiction. After college, she hopes to do something that involves both writing and philosophy.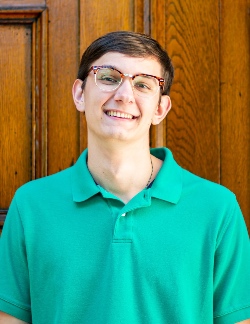 Matthew Sawtelle
Matthew Sawtelle is a junior philosophy major from Dallas, Texas. His interests include reading formal poetry and listening to Chopin. When not working at the Writing Center or spending time with friends, Matthew serves as the Co-Editor-in-Chief of Vermilion, CUA's official online literary magazine. He is not sure what he wants to do after college, but he hopes it will involve literature and the arts.